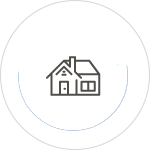 Signature Property Inspections will thoroughly inspect the visible and accessible components, systems and structures of your home, using advanced technology.
Specifically, we will inspect all the following, when visible and accessible:
Roof

Structural Components

Attic, Ventilation & Insulation

Exterior Cladding

Porch & Deck

Attached Garage

Driveway

Foundation

Basement/Crawlspace

Fireplace

Electrical System

Plumbing System

HVAC System

Built-In Appliances

Ceilings, Floors & Walls

Windows/Glazing

Doors
We Are Proud to Offer These Additional Services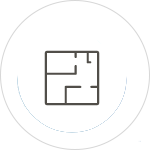 New Construction Residential
Things can happen while new construction is underway. A residential inspection conducted shortly before the final walk-through with your contractor helps you make sure that any problem areas are addressed before you move in.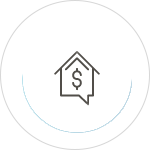 Move-In Certified Seller's Inspection
If you're thinking about selling your home, a Signature pre-listing inspection is a great way to get ahead of the game. It allows us to alert you to any defects or problems so that you have plenty of time to obtain reasonable repair quotes, and avoid delays.  Plus, our certification that your home is ready to move in, may make it easier for you or your agent to  justify your full asking price.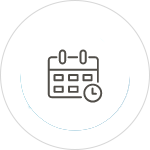 Annual Home Maintenance Inspection
A home needs attention, just like people do.  Let Signature help you be a responsible homeowner by conducting an Annual Home Maintenance Inspection. Not only will it increase your awareness of what yearly tasks help keep your home in top condition, but it will help you identify developing issues before they become major problems.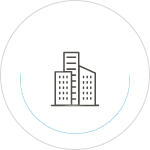 Commercial Property Inspections
A Signature light commercial inspections include a comprehensive evaluation of all major components of the building including the structure, roof, electrical system, interior and exterior elements, heating & cooling systems, and plumbing for everything from office condominiums to retail centers and others.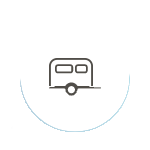 Mobile/Manufactured Home Inspections
Part of our Signature Mobile/Manufactured Home Inspection is identical to our site-built home inspections, but that's not all you get. We'll locate the manufacturer's sticker to make sure the home will meet the HUD wind and roof loads for your area; check for loose or missing siding panels, trim or skirting; examine the interconnected l-beams and make sure they're not bent or rusted; and evaluate the foundation piers, among other things.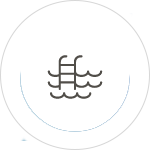 Pool and Spa Inspections
Safety and proper equipment operation are the key to enjoying your pool or spa. Our inspection will examine such things as pool motors, pumps and heaters, plumbing and more and recommend repairs as needed. We'll also check diving boards, decks, ladders, among other things, to make sure there are no safety concerns.
Get Started Today
A home purchase is among the most important decisions you'll ever make. Whether you're buying your first home, downsizing for your retirement, or investing in rental property, it's important to understand the condition of your investment.
Request to schedule your inspection today and let Signature Property Inspections be your guide to the peace of mind that comes from being well-informed and empowered to make choices. For questions or more information, contact us 661-809-9926 or send an email to Jacob.signature@gmail.com.
Contact Us:

  Email: jacob.signature@gmail.com

   Call: 661-809-9926
General Home Inspections

New Construction Residential

Move-In Certified Seller's Inspection

Annual Home Maintenance Inspection

Commercial Property Inspections

Mobile/Manufactured Home Inspections

Pool and Spa Inspections